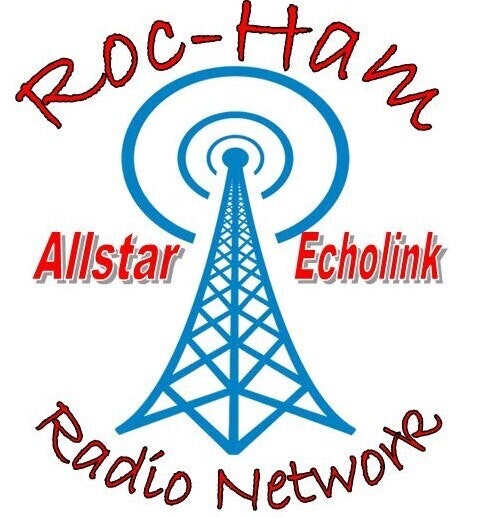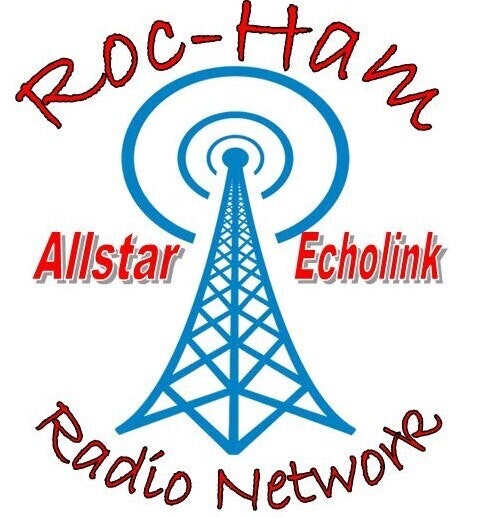 HEDY LAMARR DAY 2023
Please join us for the original "HEDY LAMARR DAY NET"
For the 8th straight year running we will celebrating HEDY LAMARR DAY ON NOVEMBER 9TH 2023
This special event net will be on at 9am pst/12pm est, (17:00 UTC)
Help us celebrate her accomplishments and of course her 109th Birthday.
As we celebrate her technological advancements in Ham Radio and
of course her silver screen roles in many movies she did throughout her career.
The net which will run for 4 hours or longer depending on the number of stations checking in.
We are currently looking for HEDY LAMARR DAY net controllers, if you would like to be part of this great festive day. Let us know.
We have 1 hour slots available, so do not be shy step up and enjoy celebrating a wonderful pioneer of our time
Contact W2JLD  or GW8SZL for more info. Our emails are good on qrz
UPDATE:
Thank you to everyone that took part in the 8th annual Hedy Lamarr Day celebration. It was a successful event. We recorded over 154 checkins.
It was a great day to celebrate an innovator and a woman  who was a head of her time.
Thank you to Dave/GW8SZL for doing the VOIP side of things.
For those of you that checked in and requested a special event qsl card…please by all means take advantage of grabbing on of these fancy dancy cards, so you can proudly display it on in your ham shack.
To those of you that sent your own qsl card with your S.A.S.E. request, thank you very much for those qsl cards. For those that sent donations, that is so very much appreciated as that helps defray the cost of printing supplies and paper and consumables for the printers. It also helps defray the cost of international postage. As we all know so well the cost of everything is going up.
Someone asked a question as to how to get a past qsl card from the HEDY LAMAR DAY special event. The simple answer is yes, but in limited quantities. as I would have to look to see if a particular year card still exist.
How to Connect
ECHOLINK on the  *ROC-HAM* Conference Server Node 531091
ALLSTAR Nodes 2585, 47620, 47918, 531310

DMR TGIF Talk Group 2585
DMR Extended Freedom Network Talk Group 2585
Extended Freedom Network SIP Portal 2585
For the second time, we will be doing a HF side for this net. If you have access to HF you can join me on 14.313 MHz (+/- incase of band activity) to celebrate Hedy Lamarr Day. Stop by and check in and get a QSL Card…..we will be using Netlogger for this event…so look for HEDY LAMARR DAY 2023 / HF 14.313 MHz.

See you there.
SPECIAL EVENT QSL CARD INFORMATION
Speaking of checking in,  a SPECIAL event QSL Card will be available upon request. Just tell the net controller and they will put you down for one and of course to obtain your special event QSL Card.
Send a S.A.S.E. (self addressed stamped envelope) to W2JLD, my address is good on QRZ,
If you do not want to do the S.A.S.E envelope, you can also send a donation of 5.00 USD to cover postage and handling cost at dmotorsports@gmail.com (PAYPAL Account). 
IF YOU CHECK IN WITH ALL THE NET CONTROLLERS, PLEASE MAKE SURE YOU SUPPLY THE RIGHT AMOUNT OF POSTAGE.
IF USING PAYPAL, PLEASE INCLUDE YOUR CALLSIGN WITH THE PAYMENT OTHERWISE I WILL NOT KNOW WHO YOU ARE.
THERE WILL BE NO ELECTRONIC VERSION OF THE SPECIAL EVENT QSL CARD FOR THIS EVENT.

Here is some great info about HEDY LAMARR you may not have known about:
Hedy Lamarr: 58 unknown facts about the actress and inventor!
1. Hedwig Eva Maria Kiesler was born 9 November 1914 in Vienna, Austria-Hungary.
2. She is the only child of Gertrud "Trude" Kiesler and Emil Kiesler.
3. Her father was born to a Jewish family in Lemberg (now Lviv in Ukraine) and was a successful bank director.
4. Her mother was a pianist and Budapest native who came from an upper-class Jewish family; she had converted from Judaism to Catholicism and was described as a "practicing Christian", who raised her daughter as a Christian.
5. Lamarr helped get her mother out of Austria (then under Nazi domination) and to the United States. Her mother later became a United States citizen.
6. Gertrud Kiesler put "Hebrew" as her race on her petition for naturalization as a United States citizen. She would live out the rest of her life in California, dying in 1977 at age 83.
7. In the late 1920s, Lamarr was discovered as an actress and brought to Berlin by producer Max Reinhardt.  Following her training in the theater, she returned to Vienna, where she began to work in the film industry, first as a script girl, and soon as an actress.
8. In early 1933, at age 18, she starred in Gustav Machatý's film, Ecstasy (Ekstase in German, Extase in Czech), which was filmed in Prague, Czechoslovakia. Lamarr's role was that of a neglected young wife married to an indifferent older man. The film became notorious for showing Lamarr's face in the throes of orgasm as well as close-up and brief nude scenes in which she is seen swimming and running through the woods.
9. On 10 August 1933, Lamarr married Friedrich Mandl,  an Austrian military arms merchant and munitions manufacturer who was reputedly the third-richest man in Austria.
10. Lamarr was 18 years old and Mandl was 33. In her autobiography Ecstasy and Me, Lamarr described Mandl as an extremely controlling husband who strongly objected to her simulated orgasm scene in Ecstasy, and prevented her from pursuing her acting career.
11. Lamarr claimed she was kept a virtual prisoner in their castle home, Schloss Schwarzenau.
12. Mandl had close social and business ties to the fascist government of Italy, selling munitions to Mussolini and, although his father was Jewish, had ties to the Nazi government of Germany as well.
13. Lamarr wrote that Mussolini and Hitler attended lavish parties at the Mandl home. Lamarr accompanied Mandl to business meetings, where he conferred with scientists and other professionals involved in military technology. These conferences were her introduction to the field of applied science and the bedrock that nurtured her latent talent in science.
14. Lamarr's marriage to Mandl eventually became unbearable, and she decided to separate herself from both him and her country.
15. In her autobiography, she wrote that she disguised herself as her maid and fled to Paris; but by other accounts, she persuaded Mandl to let her wear all of her jewelry for a dinner party, then disappeared afterward.
16. After arriving in Paris in 1937, she met Louis B. Mayer, who was scouting for talent in Europe. Mayer persuaded her to change her name to Hedy Lamarr (she had been known as "the Ecstasy lady"), choosing the surname in homage to the beautiful silent film star, Barbara La Marr.
17. He brought her to Hollywood in 1938, and began promoting her as the "world's most beautiful woman".
18. Lamarr made her American film debut in Algiers (1938), opposite Charles Boyer. The film created a "national sensation," says Shearer.
19. She was billed as an unknown but well-publicized Austrian actress, which created anticipation in audiences. Mayer hoped she would become another Greta Garbo or Marlene Dietrich. According to one viewer, when her face first appeared on the screen, "everyone gasped…Lamarr's beauty literally took one's breath away."
20. In future Hollywood films, she was invariably typecast as the archetypal, glamorous seductress of exotic origin. Lamarr played opposite the era's most popular leading men.
21. Her many films included Boom Town (1940) with Clark Gable and Spencer Tracy, Comrade X with Gable, White Cargo (1942), Tortilla Flat (1942) with Tracy and John Garfield, H. M. Pulham, Esq. (1941) with Robert Young, and Dishonored Lady (1947). In 1941, Lamarr was cast alongside Lana Turner and Judy Garland in Ziegfeld Girl.
22. Lamarr made 18 films from 1940 to 1949, and also had two children during that time (in 1945 and 1947).
23. After leaving MGM in 1945, she enjoyed her biggest success as Delilah in Cecil B.
24. DeMille's Samson and Delilah, the highest-grossing film of 1949, with Victor Mature as the Biblical strongman.
25. However, following a comedic role opposite Bob Hope in My Favorite Spy (1951), her career went into decline. She appeared only sporadically in films after 1950, one of her last roles being that of Joan of Arc in Irwin Allen's critically panned epic, The Story of Mankind (1957).
26. White Cargo, one of Lamarr's biggest hits at MGM, contains arguably her most memorable film quote, delivered with provocative invitation: "I am Tondelayo. I make tiffin for you?" This line typifies many of Lamarr's roles, which emphasized her beauty and sexuality, while giving her relatively few lines.
27. The lack of acting challenges bored Lamarr. She reportedly took up inventing to relieve her boredom.
28. Lamarr's earliest inventions included an improved traffic stoplight and a tablet that would dissolve in water to create a carbonated drink. The beverage was unsuccessful; Lamarr herself said it tasted like Alka-Seltzer.
29. With the ongoing World War, Lamarr was inspired to contribute to the war effort, designing a jam-proof radio guidance system for torpedoes. With the help of composer George Antheil, they drafted designs for a new frequency-hopping, spread-spectrum technology that they later patented.
30. Lamarr and Antheil realized that radio-controlled torpedoes, which could be important in the naval war, could easily be jammed, thereby causing the torpedo to go off course.
31. With the knowledge she had gained about torpedoes from her first husband, and using a method similar to the way piano rolls work, they designed a frequency-hopping system that would continually change the radio signals sent to the torpedo.
32. Their invention was granted a patent on 11 August 1942 (filed using her married name Hedy Kiesler Markey). Yet, it was technologically difficult to implement, and at that time the U.S. Navy was not receptive to considering inventions coming from outside the military.
33. Only in 1962 (at the time of the Cuban missile crisis) did an updated version of their design appear on Navy ships.The design is one of the important elements behind today's spread-spectrum communication technology, such as modern CDMA, Wi-Fi networks, and Bluetooth technology.
34. In 1997, they received the Electronic Frontier Foundation Pioneer Award and the Bulbie Gnass Spirit of Achievement Bronze Award, given to individuals whose creative lifetime achievements in the arts, sciences, business, or invention fields have significantly contributed to society.
35. She was featured on the Science Channel and the Discovery Channel.
36. In 2014, Lamarr and Antheil were posthumously inducted into the National Inventors Hall of Fame.
37. Lamarr became a naturalized citizen of the United States at age 38 on 10 April 1953.
38. In 1966, she was arrested in Los Angeles for shoplifting. The charges were eventually dropped.
39. In 1991, she was arrested on the same charge in Florida, this time for stealing $21.48 worth of laxatives and eye drops. She pleaded "no contest" to avoid a court appearance, and the charges were once again dropped in return for a promise to refrain from breaking any laws for a year.
40. Her autobiography, Ecstasy and Me, was published in 1966. However, she said on TV that it was not actually written by her, implying that much of it was fictional.
41. According to the book, she slipped into a brothel and hid in an empty room while fleeing her estranged husband, Fritz Mandl. While her husband searched the brothel, a man entered the room and she had sex with him so she could remain unrecognized. She escaped by hiring a maid who resembled her, she drugged the maid and used her uniform as a disguise to escape.
42. Lamarr later sued the publisher, saying that many of the anecdotes in the book, which was described by a judge as "filthy, nauseating, and revolting," were fabricated by its ghost writer, Leo Guild. She was also sued in Federal Court by Gene Ringgold, who asserted the actress's autobiography contained material from an article about her life which he wrote in 1965 for a magazine called Screen Facts.
43. The publication of her autobiography took place about a year after the accusations of shoplifting and a year after Andy Warhol's short film Hedy (1966). The shoplifting charges coincided with a failed attempt to return to the screen in Picture Mommy Dead (1966). The role was ultimately filled by Zsa Zsa Gabor.
44. The 1970s was a decade of increasing seclusion for Lamarr. She was offered several scripts, television commercials, and stage projects, but none piqued her interest.
45. In 1974, she filed a $10-million lawsuit against Warner Bros., claiming that the running parody of her name ("Hedley Lamarr") in the Mel Brooks' comedy Blazing Saddles infringed her right to privacy.
46. Brooks said he was flattered. Τhe studio settled out of court for an undisclosed nominal sum and an apology to Lamarr for "almost using her name". Brooks said that Lamarr "never got the joke".
47. With failing eyesight, she retreated from public life and settled in Miami Beach, Florida, in 1981.
48. For several years beginning in 1997, the boxes of CorelDRAW's software suites were graced by a large Corel-drawn image of Lamarr. The picture won CorelDRAW's yearly software suite cover design contest in 1996. Lamarr sued Corel for using the image without her permission. Corel countered that she did not own rights to the image. The parties reached an undisclosed settlement in 1998.
49. For her contribution to the motion picture industry, Lamarr has a star on the Hollywood Walk of Fame at 6247 Hollywood Blvd adjacent to Vine St where the Walk is centered.
50. In her later years, Lamarr turned to plastic surgery to preserve the looks she was terrified of losing. Lamarr had to endure disastrous results. "She had her breasts enlarged, her cheeks raised, her lips made bigger, and much, much more" said her son, Anthony. "She had plastic surgery thinking it could revive her looks and her career, but it backfired and distorted her beauty". Anthony Loder also claimed that Lamarr was addicted to pills.
51. Lamarr became estranged from her adopted son, James Lamarr Loder, when he was 12 years old. Their relationship ended abruptly and he moved in with another family. They did not speak again for almost 50 years. Lamarr left James Loder out of her will and he sued for control of the US$3.3 million estate left by Lamarr in 2000.
52. Lamarr was married and divorced six times. She adopted a son, James, in 1941, during her second marriage to Gene Markey. She went on to have two biological children, Denise (born 1945) and Anthony (born 1947), with her third husband, actor John Loder, who also adopted James.
53. The following is a list of her marriages:
Friedrich Mandl (married 1933–1937), chairman of the Hirtenberger Patronen-Fabrik.
Gene Markey (married 1939–1941), screenwriter and producer. Child: James Lamarr Markey (born 9 January 1939), adopted 12 June 1939, and re-adopted by John Loder; the child was thereafter known as James Lamarr Loder. The couple lived at 2727 Benedict Canyon Drive in Beverly Hills, California during their marriage.
John Loder (married 1943–1947), actor. Children: Denise Loder (born 19 January 1945), married Larry Colton, a writer and former baseball player, and Anthony Loder (born 1 February 1947), married Roxanne who worked for illustrator James McMullan. Anthony Loder was featured in the 2004 documentary film Calling Hedy Lamarr.
Ernest "Ted" Stauffer (married 1951–1952), nightclub owner, restaurateur, and former bandleader.
W. Howard Lee (married 1953–1960); a Texas oilman (who later married film actress Gene Tierney).
Lewis J. Boies (married 1963–1965); Lamarr's own divorce lawyer.
54. Following her sixth and final divorce in 1965, Lamarr remained single for the last 35 years of her life.
55. Lamarr died in Casselberry, Florida, on 19 January 2000, aged 85.
56. Her death certificate cited three causes: heart failure, chronic valvular heart disease, and arteriosclerotic heart disease.
57. Her death coincided with her daughter Denise's 55th birthday. Her son Anthony Loder took her ashes to Austria and spread them in the Vienna Woods, in accordance with her last wishes.
58. Lamarr was given an honorary grave in Vienna's Central Cemetery in 2014.
The First Female Ham Radio Operators, and their Awesome Legacy.
Historically, literacy—in its many forms—has given the marginalized a way to speak and participate in a system that previously prevented them from doing so. And while the printing press revolutionized the way writing was exchanged and shared with the world, the invention of radio as entertainment, emergency, and communication technology had a similar effect on oral storytelling. From this, ham radio, also known as amateur radio, was born as a subset of commercial radio. The appeal of communicating independently to others across the globe struck a chord with many people in the early 20th century—including women looking for ways to participate in war efforts, and connect with other women around the world.
Although enthusiasm for ham radio as the medium of choice for hobbyists, veterans, and emergency responders hasn't waned much over the last fifty or so years, the hobby is making a strong resurgence as aspiring makers acknowledge radio's contribution to the movement. Many hams consider amateur radio to be the original maker skill, requiring knowledge of electricity, geography and communication.
And it's one of many mediums that gave women the chance to have a global voice—and they took it.
Calm the ham
For those unfamiliar with the subculture of ham radio, the title "ham" was originally used as a negative name associated with amateur operators who, without proper training, would disrupt professionals. Eventually, though, the name lost its negative stigma and is now used interchangeably with "amateur." Regardless of someone's amateur status, all operators must be licensed and complete a training program, through FCC regulations.
Female hams are called "YLs," which is short for "Young Lady," regardless of the operator's age. While that seems simultaneously antiquated, cute, and patronizing, keep in mind that the ham radio subset of men is referred to as "OMs," or "Old Man." The largest organization for YL ham operators in the world is the Young Ladies' Radio League, Inc. (YLRL), founded in 1939, which exists to encourage and assist YLs throughout the world to become licensed amateur radio operators.
Although amateur and commercial radio was heavily male-dominated, the response to the influx of women operators was—and still is—largely positive. In "The Feminine Wireless Amateur," a 1916 article in The Electrical Experimenter, the writer says:
JUST because a man, Signor Guglielmo Marconi by name, invented commercial wireless telegraphy does not mean for a moment that the fair sex cannot master its mysteries. […]

Women seem to progress excellently in the engineering branches. Primarily this is so because her brain is quick of action, and moreover she usually will be found to have extremely well-balanced ideas as to proportions, so essential in designing. A wonderful imagination coupled to a number of other worthy faculties help to make a really fine combination, so that we find a steadily growing number of women architects, mechanical and electrical experts, radio operators, civil engineers, ad lib. What we need is more of them in the higher positions, where the square root and binomial theorem are everyday quantities.
That's quite a positive—and progressive—perspective on women in science and engineering – especially for 1919. A 1931 article in the New York Times also remarked on this trend, saying that
The list of women obtaining licenses as amateur radio operators is increasing rapidly, the Department of Commerce said today, although there were only eight registered women commercial operators in the country. […] There are eighty-six women amateurs, compared with about 18,000 men operators.
This number has changed drastically since the 1930. And while there are now thousands of women worldwide with call signs, several notable women during the early 20th century set the stage for the new generations of girls finding a voice on the airwaves.
Gladys Kathleen Parkin
At just fifteen years old, Gladys Kathleen Parkin (1901-1990) received her professional ham radio license. Basically, this makes her a total badass, considering that she'd had her amateur radio license since age nine. She was featured on the cover of The Electrical Experimenter, and at the time was the "youngest successful female applicant for a radio license ever examined by the Government at that time," according to a 1916 article in the San Francisco Chronicle. Parkin began her hobby at age five with her brother, and was the first woman in California to pass the first-class radio license.
Parkin's call sign is 6S0, and she spent her life in the radio industry, developing a reputation for building her own equipment. Here she is, quoted in The Electrical Experimenter:
With reference to my ideas about the wireless profession as a vocation or worthwhile hobby for women, I think wireless telegraphy is a most fascinating study, and one which could very easily be taken up by girls, as it is a great deal more interesting than the telephone and telegraph work, in which so many girls are now employed. I am only fifteen. … But the interest in wireless does not end in the knowledge of the code. You can gradually learn to make all your own instruments, as I have done with my ¼ kilowatt set. There is always more ahead of you, as wireless telegraphy is still in its infancy.
Graynella Packer
At twenty-two, Graynella Packer of Florida became the youngest woman to become a wireless operator "on board an ocean-going steamship," reads a 1914 article in the King Country Chronicle. Her experiences at sea gave her many stories that she later recounted to her friends and family. Although she technically wasn't an amateur, her passion began as a hobby, and Packer had long been interested in the way electricity and communication worked on the open seas. She served on the steamship Mohawk from 1910 to 1911.
Olive Carroll
Canadian-born Olive J. Carroll had a passion for travel and exploration while growing up during the 1930s and 40s – and radio was her gateway to the world. Carroll's interest in amateur radio began in high school, but she eventually turned it into her career and attended the Sprott Shaw School of Radio, where she earned her second class radio certificate in 1944. She was hired by the Canadian Department of Transport as an interceptor operator, and a few years later, when an opportunity opened on the Norwegian passenger freighter M/S Siranger, she accepted the position—having never before traveled farther than 500 miles from her home. Like Packer, Carroll was driven by a desire to explore the world by operating from the ocean.
In 1994, she authored a book about her experiences called Deep Sea 'Sparks': A Canadian Girl in the Norwegian Merchant Navy. The San Francisco Maritime Museum has recreated a ship's radio room with the same equipment Carroll used during her time on the M/S Siranger.
Clara Reger
It's impossible to talk about notable female hams without acknowledging the work of Clara Reger, who received her call sign in 1933 at age thirty-five. Reger had a long career as an operator, and managed disaster communications after WWII. Known for her exceptional Morse code skills, Reger spent much of her life teaching others how to become operators. She also received the Edison Award for teaching a fourteen-year-old boy without arms to send Morse code with his feet.
But Reger is also known for her signature salutation, which she created especially for women communicating with other women—the salutation '33,' which meant love sealed with friendship. Reger knew that to hear another girl's voice on the other end was rare and special. What a gift, to find kinship with women, through the radio, across the ocean, across the globe!
YL 33 is considered sacred by female hams, and there's a poem dedicated to Reger's accomplishments and passion for radio communications. You can read it in full on the Young Ladies Radio League's website, but here's a passage:
There's no real definition
But its meaning is known well.
It's how a YL says good evening
To another friend YL.
Although these are just a few of the many women who used radio as their medium of choice, their stories as operators are fascinating and inspiring. These women are united in their mutual passion for exploration, technology and adventure, and that still holds true today for many female ham operators. If you're interested in becoming a ham radio operator, consider joining YLRL, the Sisterhood of Amateur Radio, or the ARRL.